Positive Behavior Plan
Pasco County Parent Resource Page for Pasco Science & Engineering Showcase (STEM Fair)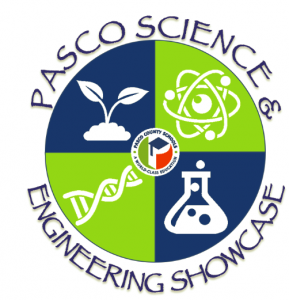 Parent Resource Page
http://www.pasco.k12.fl.us/oll/page/pasco_science_engineering_showcase
STEM Fair Student Packet-All students will receive the booklet below as soon as they arrive. You can also click and print if your booklet becomes lost.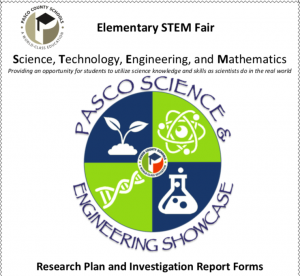 Parent Timeline Below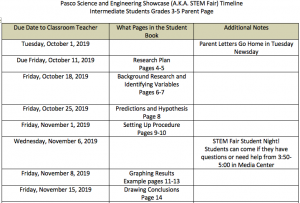 Quick Tips and Reminders:
No animals, food, or mold (pictures could be used instead)
STEM Fair projects will not be graded since this is considered a homework assignment. This project is simply an exploration and learning experience for your child.
Projects must be completed by child. Parents can certainly assist in your child's learning, but remember this is his/her school project.
Projects must be completed by Monday, December 2, 2019.
Judging Rubrics