Ways to be involved
1- Go to Open House. Listen to the information Teachers and School Personnel are giving you.
 What can you expect at Open House? Teachers will invite you into the classroom, you will hear from Ms. Merlin, Principal as she welcomes you to the school, explains what Title One school means and goes over some important information. Your child's teacher will then take some time to go over expectations of the classroom.
2- Attend school events
There are events every month. They range from opportunities to learn what's going in the school such as Technology Night, or family events such as Cookies with Santa. You can go to sports events, concerts, student showcase events, parent teacher meetings, awards events, and All Pro Dad breakfast to name a few.
3-Be connected
Calusa offers information via the school Website, Facebook, Twitter, Newsletters, the school marque, connect calls to your phone and information that goes home in the Tuesday folder. If you need information translated, please let us know.
 4- Volunteer
If your scheduling permits come volunteer at our school. Chaperone a trip, help decorate for an upcoming event, make copies and laminate special projects, sharpen pencils before test, help when fundraisers come in, work the car loop in the a.m. Join a group such as the Parent Teacher Association (PTA), School Advisory Council (SAC), Watch D.O.G.S.
5-Support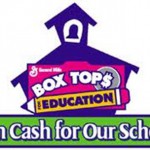 Ways to support yur child's school:  Aside from volunteering –  fundraisers help bring books, playground equipment, programs, family events and more to enrich your child and your families time at our school. Box Tops and Labels for education are also ways to raise funds at school.