Brand new 2014/ 2015
As you may know parent involvement is important to us in Pasco County. Our families are amazing, last year we totaled more than 3,500 hours. We realized we had a tremendous resource in our high school and middle school being so close to us. Last year we held a feeder pattern Parent Focus Group and it was discovered that there is a disconnect between elementary school, middle school and high school, and parent involvement dwindled the older the child became. Mrs. Morrow will be working at Calusa, Chasco and Ridgewood with their amazing staff to support the Parent Involvement piece this year.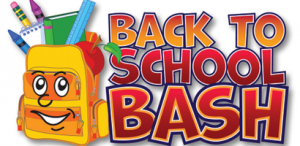 We started the year with an amazing feeder pattern event – Back to School Bash 2014. Over the year we plan on doing more events together. Please come support the events and provide your feedback on school surveys when asked. You are our best resources. The surveys are read and analyzed and we try to implement your ideas and suggestions.
Please contact Mrs. Morrow at amorrow@pasco.k12.fl.us or 774-3727 with any questions