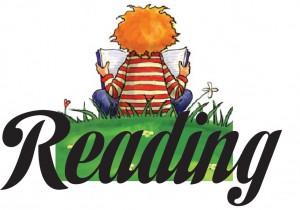 SUMMER READING EVENTS
 Scholastic Online Reading Program
www.scholastic.com — Go and register to read under over the summer.
The Scholastic Summer Reading Challenge™ is a free online reading program for children.
Join today and let's set a new reading world record for summer 2014! (May 5 – Sept 5, 2014)
Barnes and Noble – Earn a FREE book
Here Is How:
Step 1. Read any 8 books and record them in the reading journal (online)
Step 2. Bring the completed Reading Journal to your local B&N store.
Step 3. Choose a FREE BOOK from our selection on the Reading Journal list at the store… Enjoy reading!
Books A Million Summer Reading Program  
May 19 – August 17
www.booksamillion.com/summerreading
1-    Read any 6 books on the summer reading form
2-    Have a parent / guardian sign and verify completed form
3-    Return the form to your local Books A Million to receive a HOOT or Chomp Backpack
Of course visit your local public library for summer reading programs and a great selection of books.